Here we list some examples of digital signage applications with smartphones by QR codes.
Offer Coupons and Boost Sales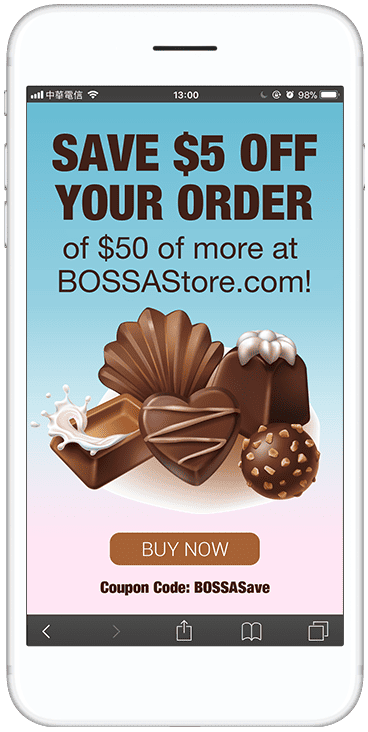 Advertisers can run a special promotion embedded with a QR code on digital signage networks to raise awareness of their products and drive customers to purchase them right away. By scanning the QR code on the screen, customers can download coupons into their phones or even link to the online shop to complete all purchase procedures.
Register for Activities Immediately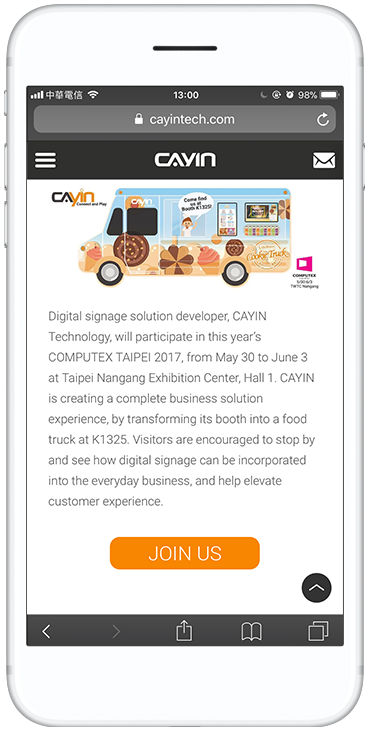 When people see the promotion of an activity on the screen, they can use smartphones or other portable devices to scan the QR code on the screen, go to the event's web page, learn more details about the activity, and register for it immediately. It can also be utilized to encourage participation for quick surveys at different events.
Control Digital Signage Screens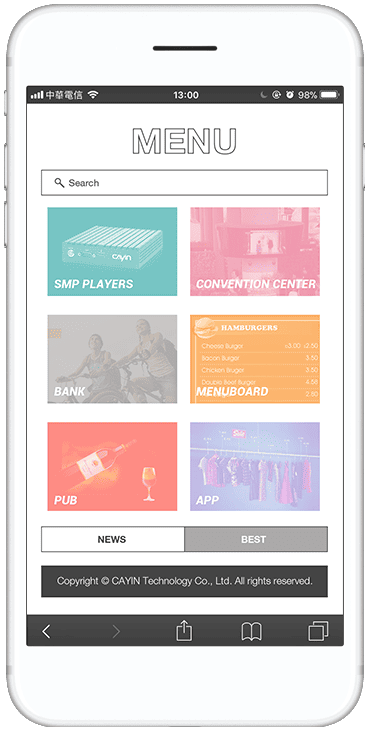 With CAYIN's SMP-NEO series media players, users can use their smartphones to scan the QR code, and turn their phones into a remote controller right away. When users tap on the menu shown on their mobile phones, the corresponding content will show on the digital signage screen.
Download Maps to Destinations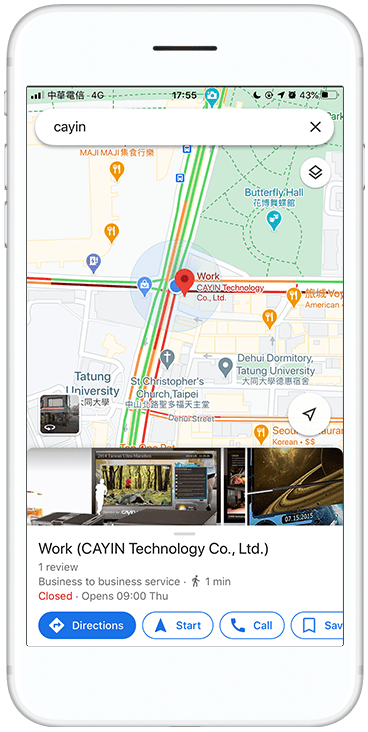 Compared to traditional TV commercials, digital signage can convey designated information to targeted audiences in specific areas. Therefore, digital signage can be used to introduce tourist attractions, well-known landmarks, and promote products and services in local stores. QR code can help to mark the location on the map and show customers the way to the destination.
Provide Detailed Product Information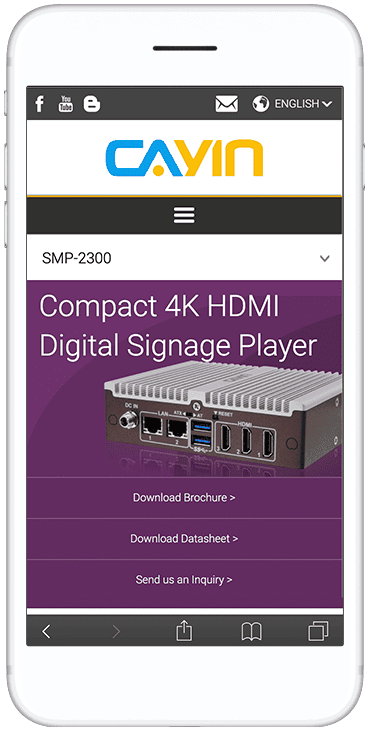 Digital signage is usually used to highlight main selling points of products and attract customers' attention by dynamic multimedia content. Heavy texts are not the first choice for digital signage content planning, since customers may not be able to check all details on the move. QR code can lead customers to the product web page and allows them to save it onto their devices.
More Creative Applications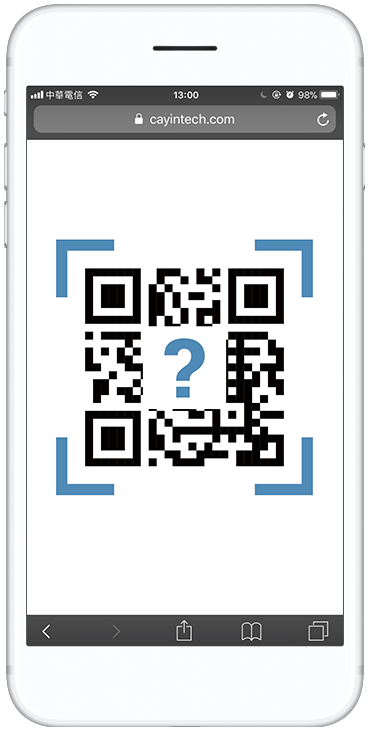 Integrating digital signage and QR code not only expands usage of digital signage but also brings more surprises to customers. Please remember to give customers the motivation to take out their mobile phones and scan your QR code when you start to design the content or create marketing campaigns.