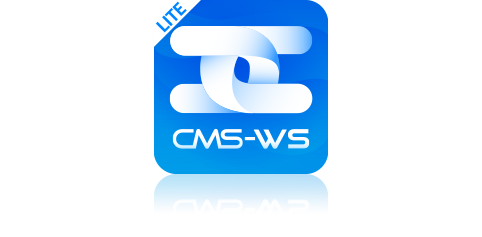 Download CMS-WS LITE FOR FREE
CMS-WS Lite is the streamlined version of CMS-WS. The app can be used without payment and is functional for an unlimited time.
The only condition is that you need to install the free software via the App Center of QNAP NAS.
If you want to use full-featured content management server to manage your digital signage networks, please download and try out
CMS-WS.
Here are a few simple steps to guide you through the installation.


Step 1
CAYIN CMS-WS Lite only supports running on QNAP NAS system. Before installing CMS-WS Lite, you must acquire a QNAP NAS. If you need to purchase a NAS, please visit
QNAP Systems
website to learn more detailed specifications of each NAS model and place an order with QNAP directly.
Step 2
If you already have a QNAP NAS, please log in QNAP NAS' web administration page. Then, go to its App Center to search and install CAYIN CMS-WS Lite.
Step 3
After installing and opening CAYIN CMS-WS Lite on QNAP System, you can start to manage digital signage players.