Why system recovery?
If you encounter any unrecoverable problem (e.g., unable to boot up) while using SMP player accidentally corrupt the system (e.g., apply wrong patches), SMP is equipped with a self-repair mechanism for you to restore your system firmware to factory default.
Recover system remotely on Web Manager
You can log in an SMP's Web Manager via a desktop PC to perform device maintenance if you can't have physical access to the player.
STEP 1 : Log in Web Manager. Enter your username and password and select the language display for your user interface. Then, click Login .
STEP 2 : After logging in Web Manager, go to SYSTEM > Maintenance page. Then, locate the Recover System section.
STEP 3 : Click the Recover button and click OK to reconfirm the action of firmware recovery. The firmware and configurations will be restored to the factory default.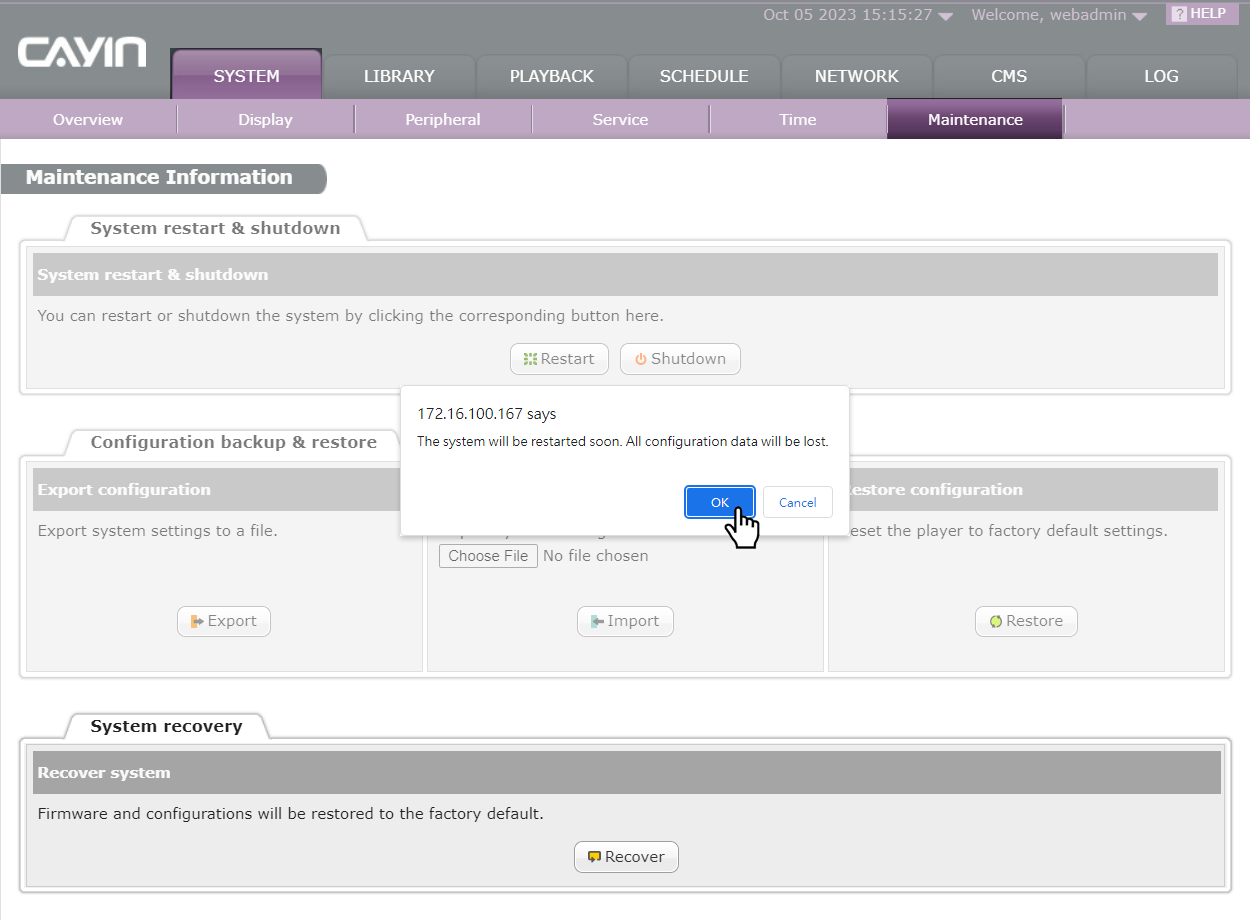 After completing the system recovery, the system will restart automatically.

NOTE : Network settings (including Wi-Fi) will be kept during the system recovery in order to reconnect to this player remotely again. If SMP player gets the IP address from DHCP, we don't guarantee DHCP server will issue an identical IP address to this SMP player after the system is recovered. Please also note that 3G/4G data network settings will NOT be kept if you apply system recovery.
Recover system locally
When you perform on-site maintenance or have physical access to the player, you can recover the system locally without a network connection.
NOTE : If you recover system locally from a keyboard, you will restore the factory default settings, including both network and license ones. Therefore, you must activate this SMP player again to receive full access to the Web Manager. In doing so, you must have either internet access or a certificate (.cert file). Please refer to user's manual for detailed information of player activation.
STEP 1 : Start or restart the SMP with a keyboard and a monitor connected to the device. Press the key combination of Ctrl+Alt+Backspace on your keyboard to restart the SMP player.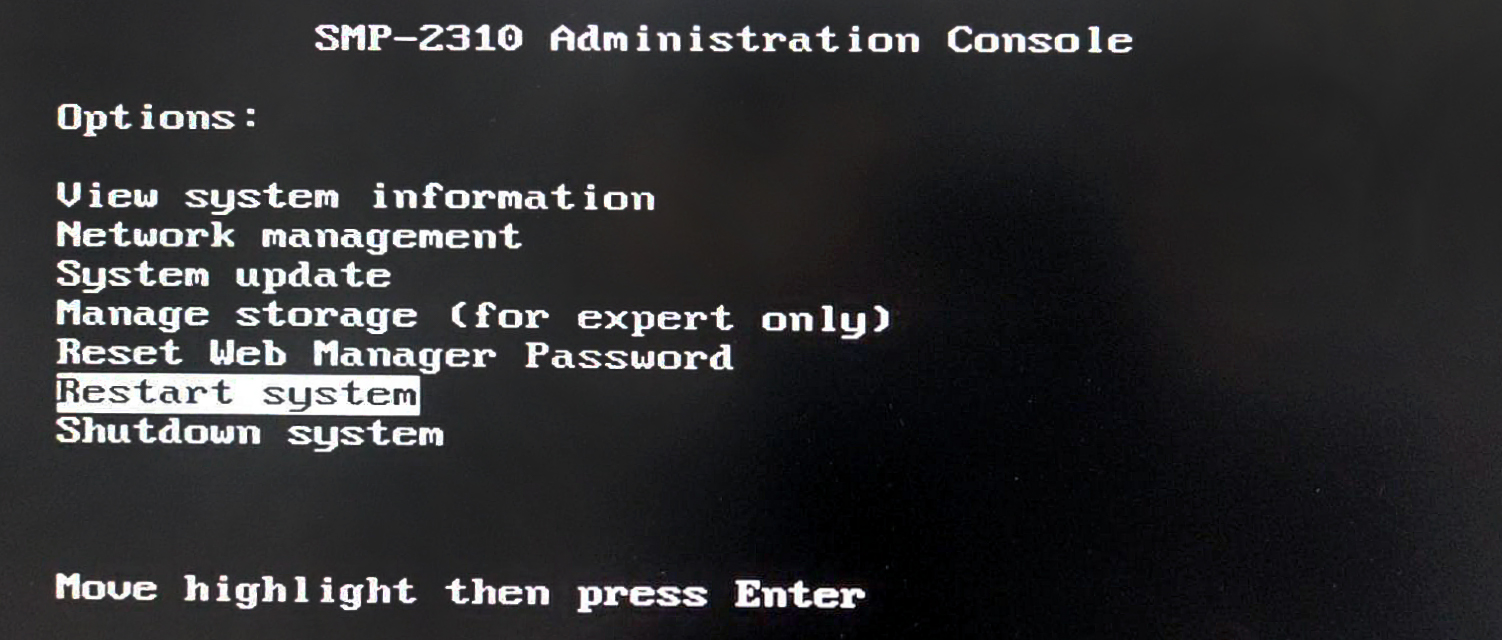 STEP 2 : Keep pressing the ESC key while powering on. You will enter the BIOS interface; then, press the Esc key to exit the BIOS setup without saving your changes. After then, the boot loader menu (cayin&recovery) will show up.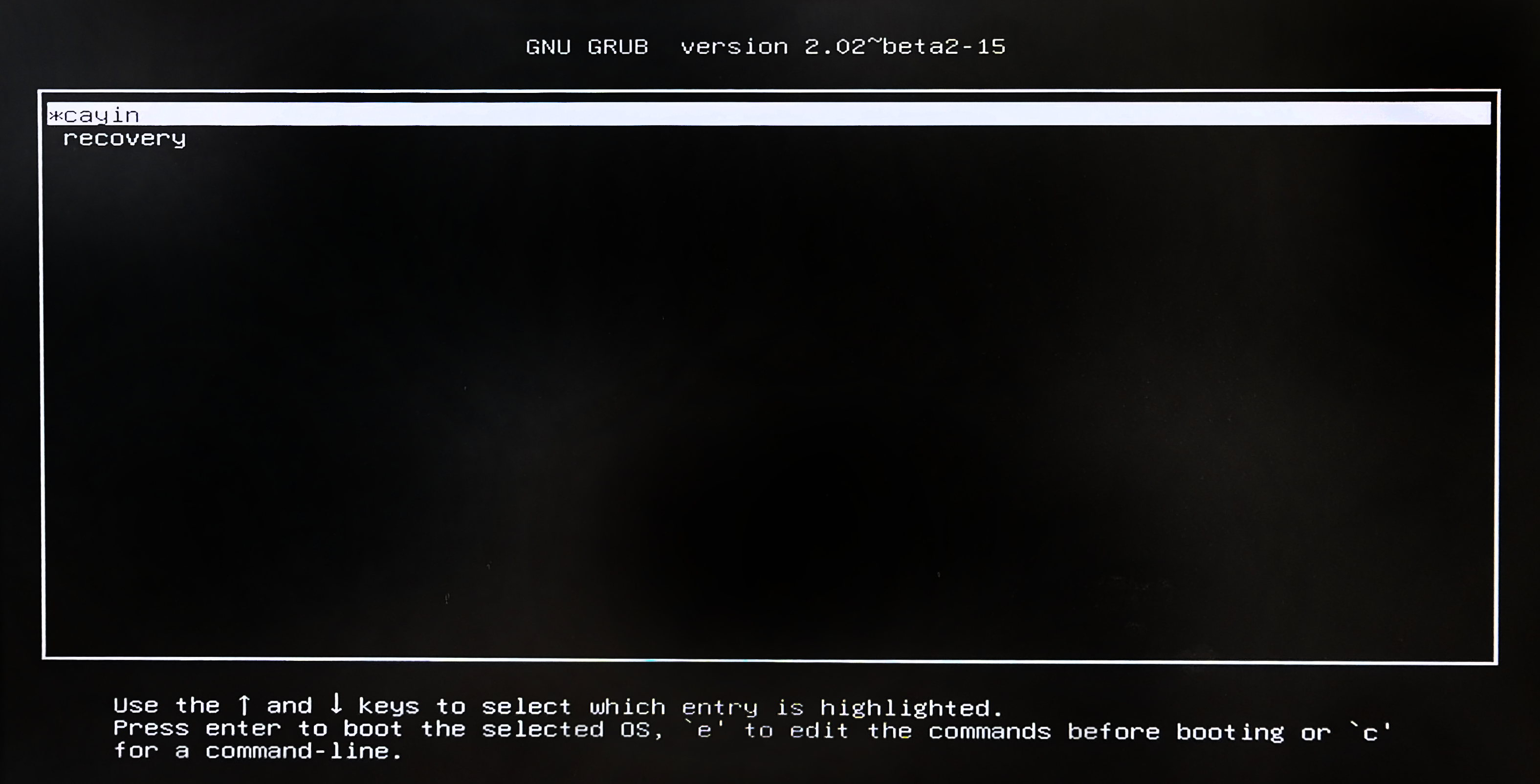 STEP 3 : Use up and down keys to select recovery and press enter. Then, the system will start the recovery process.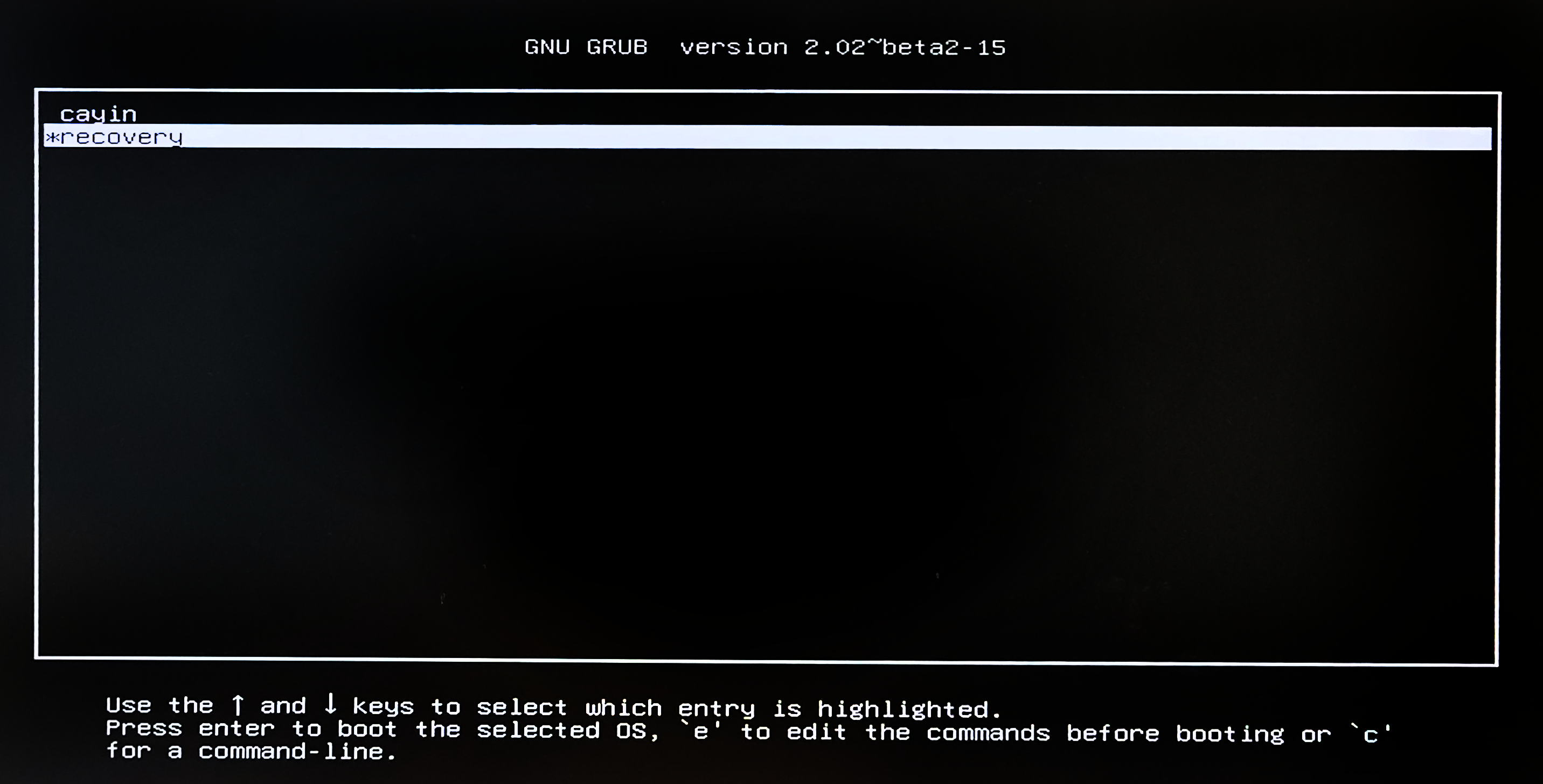 STEP 4 : SMP will reboot automatically after the system recovery completes.