Two-Layer Group Management
Administrators can create a maximum of two-layer groups (group and aggregation) to manage all SMP players systematically in two major aspects: content updates and task scheduling. CMS server will centrally control the playlists of all media players and synchronize content automatically to all players in groups.
CMS Server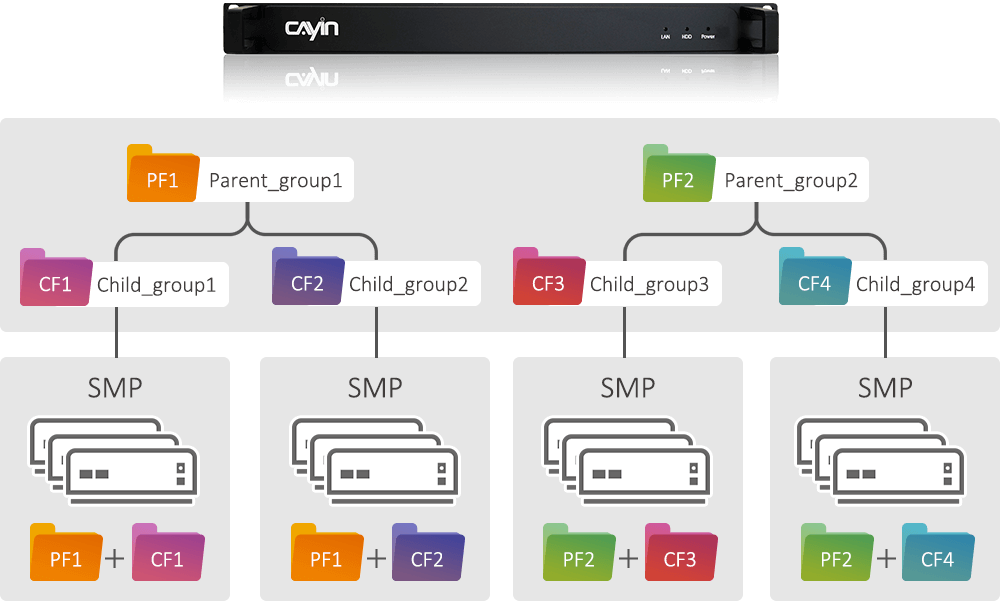 For example, once a priority is set for a schedule in Parent_group1 on the weekends, players in Child_group1 and Child_group2 will adhere to that schedule, but each will have different ones for weekdays. Parent_group2 and its Child groups can have completely different schedules from Parent_group1.